Let's face it, moving day is no picnic. Our experience has taught us organization is the key to making your relocation as smooth as possible. By using these helpful tips your move will be so much more organized and less stressful. If we can be of any assistance, please free to contact us.
NOW THAT YOU HAVE A NEW ADDRESS, SEND OUT ALL YOUR CHANGE NOTICES:
Complete your Change of Address notices and mail them to the following:
Post Office
Friends and Relatives
Magazine and mail order subscriptions
Professional organizations of which you are a member
Clubs, social, and civic organizations with mailings
Charge accounts, insurance carriers, and creditors
Driver's bureau to receive tag notices
Voter registration officials
TIPS FOR PACKING:
1. Decide what, if anything, you plan to move yourself. Precious items, such as family photos, valuable breakables, or must-haves during the move, should stay with you.
2. Back up your computer files before moving your computer.
3. Inspect each box and all furniture for damage as soon as it arrives.
4. Have a "first open" box with the things you'll need most once you arrive. Items include essentials such as toilet paper, soap, trash bags, scissors, hammer, screwdriver, pencils and paper, cups and plates, water, snacks, and toothbrush and toothpaste.
5. Remember, most movers won't take plants.
KEEP DETAILED RECORDS – SOME MOVING EXPENSES ARE TAX DEDUCTIBLE!
Keep detailed records of all of all moving expenses if your move is job related. Many expenses, including house-hunting trips, are tax deductible. If your move is 35 miles or more from your home, you can deduct your family's travel expenses, including meals and lodging; the cost of transporting furniture, other household goods, and personal belongings; food and hotel bills for up to 30 days in the new city if you have to wait to move into your new home; and the costs associated with selling your old home or leasing your new home.
Note: There is a ceiling on deductions, which is outlined in detail in the IRS's Publication 521 "Tax Information on Moving Expenses" available free from your local IRS office or by following the link included here.
WHEN YOU CLOSE ON YOUR NEW HOME, YOU SHOULD COMPLETE THE FOLLOWING: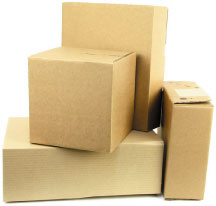 Banking: Ask your bank about electronically transferring your funds to a bank in your new area. Discuss branch options and arrange for check cashing in your new location. Close out your safety deposit box. Ask your insurance agent to transfer coverage to your new home. Make sure all coverage (life, health, auto- mobile, personal belongings, etc.) is in force while you are in route. Schedule a moving company to assist you or begin notifying people who are helping you on your planned move date. Begin depleting your store of canned and frozen goods. Defrost your freezer and use charcoal to dispel odors.
BEGIN TRANSFERRING / CANCELING HOME SERVICES:
Electric and Gas 
Telephone
High Speed Internet
Cable or Satellite Television 
Trash and Recycling
MAKE PLANS FOR CANCELING HOME DELIVERIES & SERVICES SUCH AS:

Newspaper Service
Cleaning Service 
Lawn Service 
Laundry Service