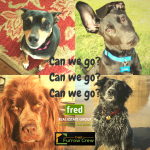 It's back… Our 2nd Annual Dog Park Meetup!
August 24th at 10AM
That Furrow Crew, along with our wonderful clients, friends, and family (that's you!), would love for you to join us for a fun Dog Park Meetup at Ponderosa Park on Saturday, August 24th!
Ponderosa Park (map)
Accepting donations for the Humane Society of Central Oregon
Don't have a dog or a donation? Don't worry about it, just come and hang out anyway! You'll see us inside the dog park near the entrance gate just off the parking lot. Use the SE Wilson Avenue entrance. We'll have plenty of coffee and swag to give away.
~Humane Society of Central Oregon Donation Wish List~
· Dog Treats: Soft Hi Value (Costo Jerky)
· Canned Dog & Cat Food
· Canned Easy/Squeeze Cheese
· Gift Cards – Costco, Amazon & Pet Stores
· Hot Dogs (for training)
· Cheese Sticks (training & medication)
· Nitrile Exam Gloves – Small & Medium (Costco)
· Masking Tape
· Cat Nail Trimmers
· Writing Ink Pens
· Peanut Butter for Kong Toys
· KMR (Kitten Milk Replacer)
· Sharpies – Black
· Duct Tape
· Dry Erase Markers – Black
· Royal Canin Baby Cat Food
· Kong Toys – Xlarge or Large