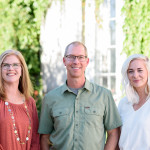 From the inception of That Furrow Crew we have strived to be community minded and giving of our time and resources for the betterment of all in Central Oregon. One of the ways we do this is with a charitable giving campaign we started a few years ago. Since the beginning of 2019 we have donated $200 from our commissions on every home sale we facilitated to a local non-profit. With each sale, our clients are given a list of charities and are able to choose which non-profit organization our $200 commission donation will go to. For the coming year of 2021, our goal is to donate $10,000 from this campaign alone!
Our list of non-profit organizations has grown in the past two years, and will likely continue to grow. It is important to us, to make sure our clients are able to direct the donations to a local cause they are passionate about. Here is a list of the organizations we currently support with this campaign:
To all of our clients and friends, we appreciate your support and kindness over the years. Regardless of what is happening in the world around us, you have always shown us that we all have the ability to make a difference. We look forward to a very bright and positive 2021 with you!