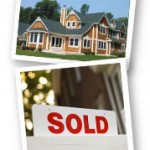 The latest Central Oregon housing numbers have just come out in the Beacon Report showing a strong start to the 2016 housing market. The number of Bend area sales at 160, is up 25% from January of 2015 and up almost 37% from January 2014!
The median sales price per square foot at $176 for the Bend area has been holding pretty steady, though I would expect this number to start drifting upward by April. Interestingly, the median sales price for January was $317,000 which is the lowest it's been since April of 2015! Not shown on the Beacon Report is the average sales price and average price per square foot in the Bend area. Gleaning data from the MLS of Central Oregon, I can report the average sales price of single family homes in the Bend zip codes of 97701, 97702 and 97703 was $407, 674 in January and the average price per square foot for the same homes in January was $201.13.
Demand in Bend has stayed strong through the winter and will likely increase in the coming months. Investors, second/vacation home buyers and first time home buyers are all out searching for the right property.
Here's the full Beacon Report, and of course, contact me anytime for specific data or questions about Bend's housing market.