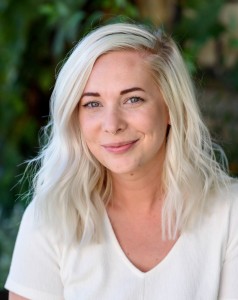 We are thrilled to introduce our newest That Furrow Crew member, Jaida Ball! While Jaida has already been working behind the scenes with our social media and marketing, she has also been working hard at earning her Oregon Real Estate License. Very soon Jaida will be in the field helping home buyers and sellers navigate a complex market. That Furrow Crew believes all things in real estate can be learned, but what is hard to find and cultivate, is a person's inner qualities of integrity, genuine caring, work ethic and a positive attitude towards all. Jaida matches these values perfectly and we are so honored and excited to be a part of her journey!
Growing up the daughter of a home inspector, Jaida is not unfamiliar with the business. Living in Bend for the past 14 years, she has seen the market grow and evolve. She has also been a successful business owner and entrepreneur as the co-owner of Wild Currant Candle Co., a small batch, soy wax candle company started by her and her mom. Prior to her new real estate career, Jaida was the Regional Manager with Fitness 1440 in Redmond and Tan Republic Central Oregon. Throughout her career, Jaida has been focused on customer service and relationship building.
When not working, you'll find Jaida and her husband Troy with their two dogs out enjoying the Oregon outdoors!
That Furrow Crew with Fred Real Estate Group is truly excited to partner with Jaida. We have much to learn from her experiences, knowledge and creativity and we look forward to helping her grow and thrive in the central Oregon real estate space. Welcome to the Crew, Jaida!!