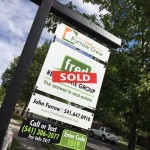 Listing and selling your home can seem like a very intimidating and daunting task when you're unsure of the process and the cost involved. For this reason, we thought it would be helpful to explain the process and chart the course, which will empower you with knowledge and confidence from start to sold. In this installation we discuss the first step, Listing Contracts. For the purpose of this article, we will assume the interview and selection process to hire a Realtor has already been completed.
Step 1 – Contracts
Yes, there are many contracts and documents involved with selling a home. The primary documents you'll sign include the Listing Contract and a Multiple Listing Service (MLS) Input Form. The listing contract will specify the duration of time your home will be listed with your broker, including the date in which your home will be placed on the MLS and the date in which your listing contract will end. It will also specify the commission amount you will pay for the specific services and duties involved in selling your home. The commission will be spelled out as a percentage of the total sales amount or a flat fee amount. Commissions are completely negotiable prior to signing this agreement and they are paid at closing from proceeds of the sale.
The MLS input form details all of your home's information and features from flooring to utilities. It also includes the marketing remarks which will be seen online and agent remarks which are only seen by Realtors on the MLS. You'll work with your Realtor to ensure this form is filled out completely with all the relevant features of your home. On this form, you will also need to allow (or not allow) your agent permission to share your property details with other syndicated websites such as Zillow and Trulia.
The next set of documents to sign will be the Seller's Property Disclosure Statement, or SPDS (spuds) for short and other associated disclosures. In the SPDS, sellers are required to answer questions as completely and honestly as possible regarding the condition of the property being sold and any known defects or repairs made. This document is required by law and must be provided to any buyer making an offer on your home. There are certain exemptions for filling out the SPDS, but suffice to say, if you've lived in your home or owned it as an investment, you will not qualify for an exemption. Other disclosures to sign can include, but are not limited to exterior siding, lead based paint, mold, pool barriers and more. Disclosures can vary by state, local areas, and brokerages.
In Oregon, it's also important to note the first paperwork you'll see is the Oregon Real Estate Agency Disclosure Pamphlet. This document describes the legal obligations of real estate licensees in Oregon. In the pamphlet, there is a section which describes the duties and responsibilities of an agent who represents more than one client in a transaction. While dual agency is legal in Oregon, all parties must be notified in writing and sign a Disclosed Limited Agency Agreement. The Limited Agency Agreement is usually signed in conjunction with the Listing Contract and your agent will discuss the pros and cons of dual agency and how it affects you. More commonly, dual agency happens on a brokerage level when two agents from the same company represent each side of a transaction. In this instance, the individual agents representing the buyer and the seller are not acting as dual agents, but the brokerage is.
As the process of selling your home continues, more paperwork will arise and we'll address those in the articles to follow. We hope this Step 1 has been informative. In Step 2 we'll discuss the sign and lockbox installation as well as getting your home ready for professional photography and buyer showings!
Feel free to contact That Furrow Crew with any real estate questions or comments.