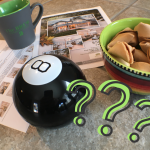 Seems like there's a lot of fear based dialogue surrounding the real estate market these days. For a few years now, I've been predicting a cool down of the market here in Central Oregon and I may finally catch a break and be right. The key thing to remember is "cool down", not crash. It appears we're approaching a turning point where qualified buyers are being much more cautious with their offers and rising prices and rising interest rates have pushed many buyers out of the market all together. Builders are swinging hammers in all parts of Bend bringing in more available properties and throughout the late summer and fall months, we've seen more price drops on existing homes than new listings coming on the market. For most home sellers in the median home value ($432K) and above, it will become imperative to price your home correctly and not err on the side of over-pricing. For the lower end of the market, under $350K, homes will continue to go like hot cakes as long as they're in good shape and move-in ready. Just a side note on the new construction happening in Bend; a quick look at the MLS shows the lowest priced new home under construction currently available is a 477 sf cottage for $249,000. The majority of new construction is happening in the $400K to $600K range. Existing home sellers in this range need to know what they're competing against.
So here it is, the "cooling" factors:
Cautious buyers and less buyers
Interest rates moving upward
More available new construction
Now let's hit ya with the good news:
Oregon, and Bend specifically, continue to be a top migration destination from other states and that's not stopping anytime soon.
While rates are moving up, we're still talking historically low interest. Remember when we thought 7% was too good to be true?
Lenders are qualifying buyers. Gone are the days of "anyone with a pulse gets a mortgage!" The price increases over the last several years are not being artificially escalated. They are being driven by buyers who have qualified with true income and assets.
The qualities which brought us all to Central Oregon still exist. The connectivity to outdoor opportunities remains out our doorstep. While our perceptions of what Bend and Central Oregon are becoming may be different than what they were when we first moved here, for everyone coming from other destinations, we are still a refreshing slice of Heaven on Earth. Also, for many of those folks coming here from larger PacNW and California cities, our prices are still a relative bargain in comparison.
2019 will be a great real estate year as long as your decisions and transactions are based on common sense. Prices will continue to rise, although at a much more modest pace. I'm pretty sure that's not going too far out on a limb…
Buyers, if you love the home, have a stable income, and can afford it, then it's the perfect time to buy.
Sellers, there are still plenty of buyers, but you're going to have to negotiate with them. Price your home smartly and correctly, and market super aggressively with your best foot forward to maximize your proceeds.
We love talking about real estate, almost as much as we love helping clients buy and sell real estate. If you have any questions or thoughts, please hit us up. We're here to educate, facilitate and empower you to make sound real estate decisions and transactions.