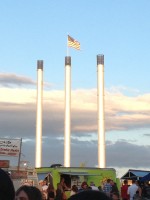 It's a white hot start to the selling season in Bend!
New listings in Bend Oregon are being gobbled up by buyers at a fierce pace. This past week from, April 3rd through the 9th, 80 single family homes went on the market. Twenty nine of those homes are already pending and saw an average of 7 days on the market, wow!  In the past four weeks, roughly 50% of the new listings have gone pending; and of those new pendings, the average days on market have gone from 27 days to 7 days on market! Below is a quick look at the past four weeks of real estate activity in Bend, Oregon.
If you are thinking of putting your home on the market, now is the time. Buyers are hungry and there's still not enough inventory to satisfy the appetite.
Curious what your home might be worth in this market, click here for a hassle free analysis.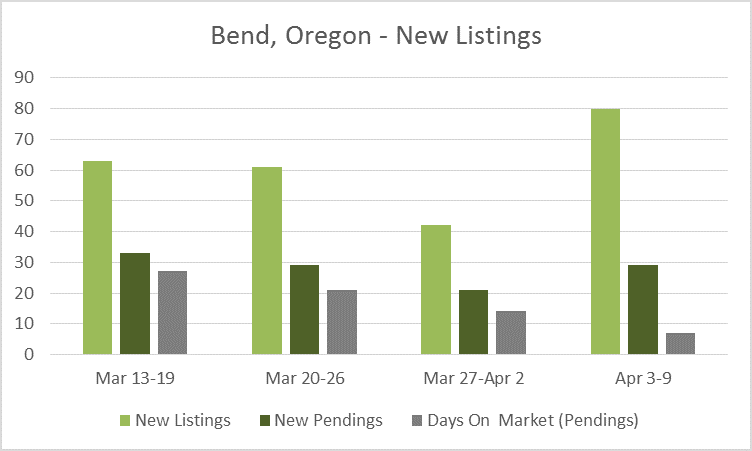 All data is from the Central Oregon MLS and accounts for single family homes on under one acre, within the Bend zip codes of 97701, 97702 and 97703.